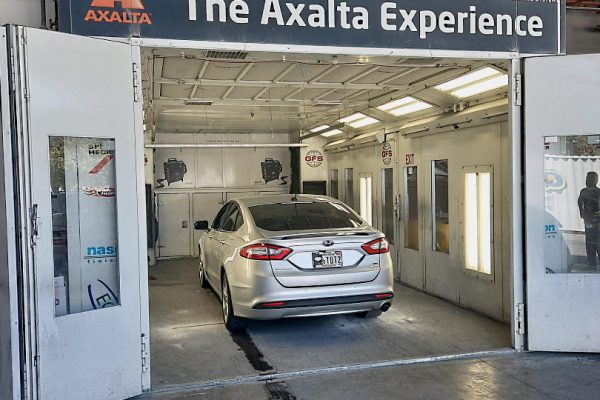 Auto Body Collision Repair
There could be many reasons why you need body work done on your vehicle. Maybe, you have a beautiful old Roadster that has been sitting in your garage for the last ten years, and its simply time to begin restoring your timeless beauty to its original glory days. Or maybe, you have finally acquired enough nicks and scratches that it's time for a touch up. We also realized, that in some cases, it may be a bit more stressful and something you're not exactly thrilled about. Either way, Quality Star Auto Body Collision in Las Vegas is your ideal source for bringing your vehicle back to life. We take great pride in masterfully regenerating that new car look regardless of the reason for you bringing it to us. When it comes to Las Vegas Paint and Auto Body Services, you won't find anyone better at putting you back in the driver's seat.
Paint and Restoration
Considering the intense Las Vegas heat, it really is only a matter of time before your existing car paint job begins to fade and show ware. We only use top of the line Ultra Paint Products designed to restore that luster to your car that will make everyone take notice of once again. You choose the color and we'll apply our expert craftsmanship to give you that new car feeling once again.
Choosing Quality Star Auto Body Collision ensures that your vehicle will be well taken care of during its down time. Let us restore your vehicle from any condition and turn it into a vehicle that you can be proud of once again.